Frequently Asked Question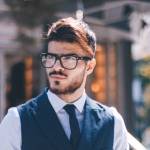 "When we give cheerfully and accept gratefully, everyone is blessed"
Richard Morales
Have A Questions?
Please select one of contact form 7 for display.
How we can help
There are extensive community service opportunities for those looking for volunteer work that will help the impoverished and suffering throughout the world.
Let us guide you through an easy of understanding Donatics volunteer programs.
Learn how to be a good Donatics volunteer by mastering your personality.
Company Information
3310 Monahan Inlet Suite 011
908 New Hampshire Avenue #100, Washington, DC 2037, United States